Vimecon GmbH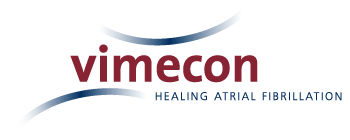 Vimecon has been founded in 2005 and is has been awarded in 2011 as one of the World´s 50 Top Innovators in medical device and application development. Vimecon is specialized in bringing to market innovative class III medical products.

Research focuses are laser / tissue interactions, laser-based production of medical products and minimally invasive treatment of circulatory diseases. Vimecons will contribute to the project with product and business development competences. The aim is to bring the project beyond the laboratory stage. In our experience that needs a visionary business development beginning with the first project stage. That includes working together with all teams (the developers, the clinical partners etc.) in the following fields:
Risk Analysis and setup of a Quality System, Setting up study protocols according to the requirements of the market, and QM-regulations.