University of East Anglia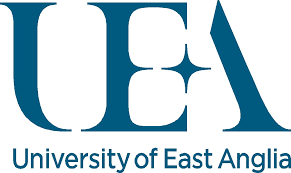 The University of East Anglia (UEA) is a science-orientated university in Norwich (UK) with a focus in Natural Sciences, Life Sciences and Environmental Sciences. The University is integrated in the 'Norwich Research Park, NRP' including independent Research Centers (John Innes Center, JIC; Institute for Food Research, IFR), the Norwich and Norfolk University Hospital and a research park with biotechnology companies. Integrated in the UEA campus, the purpose-built Biomedical Research Center (BMRC) provides modern facilities for groups from the Faculties of 'Science' and 'Medicine and Health Sciences' and enables interdisciplinary cooperations on a wide range of projects in biomedical research. The NRP and its institutes provide a stimulating scientific environment.
The groups of E. Pöschl and the collaboration partners U. Mayer and D. Edwards are based in the BMRC and the School of Biological Sciences. Our major interests are focused on various aspects of angiogenesis, perivascular cells, cancer, extracellular matrix proteins and tissue regeneration.
In the ArtiVasc 3D project, the UEA group is part of WP6 and leading this work package focused on Matrix-tissue interactions. We will provide methods, purpose-made cell models, materials and information for cooperation partners in WP6 and other WPs to optimise the establishment of composite vascular systems. The main objective is to achieve a more detailed understanding of characteristics and functions of vascular cells, including endothelial cells, perivascular cells and adipocytes in contact with novel materials.